The Running Mates: Human Rights
Synopsis
The Running Mates: Human Rights is a 2019 Korean Drama series starring Lee Yo-won and Choi Gwi-hwa.
Also known as: Running Investigator / The Defender: Human Rights
Air time: Wednesday & Thursday 23:00
Synopsis:
"The Defender: Human Rights" follows investigators for the Human Rights Promotion Commission. They fight for those whose human rights are violated.
Han Yoon-Seo (Lee Yo-Won) works as an investigator for the Human Rights Promotion Commission. She investigates cases based only on the only facts, while trying to stay impartial throughout the investigation. Because of this, she is often mistakenly thought to lack empathy. Han Yoon-Seo also carries a secret and an emotional scar from her past that she cannot tell anyone.
Bae Hong-Tae (Choi Gwi-Hwa) is a former prosecutor. He was dispatched to the Human Rights Promotion Commission and began to work as an investigator for that organization. He is righteous and tends to act before thinking things through.
Han Yoon-Seo and Bae Hong-Tae have conflicts on everything, but they work together for the people who need their help.
Tags: The Running Mates: Human Rights episode 1, ep 2, ep 3, ep 4, episode 5, ep 6, episode 7, ep 8, ep 9, episode 10, Korean Drama episode 11, episode 12, ep 13, ep 14, ep 15, episode 16, Watch kdrama at AsianWiki, myasiantv, kissasiantv, newasiantv, mydramalist, dramacool, ondramanices, watchasian.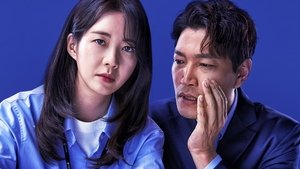 First air date
Sep. 18, 2019
Last air date
Nov. 07, 2019
Average Duration
70 minutes