Synopsis
Love in Sadness is a 2019 Korean Drama Series starring Ji Hyun Woo, Park Han Byul, Ryu Soo Young and Wang Bit Na.
Other Name: Love You In Sadness
Broadcast time: Saturday 21:00
Synopsis
This drama is a story of romance between life and death. The story is between three person, A woman is a chased by a man and also saved by a man.
Seo Jung-Won is a plastic surgeon. He is a good person, smart and handsome. He falls in love with Yoon Ma-Ri . Yoon Ma-Ri is an artist and the daughter-in-law of a chaebol family. Her marriage life is miserable. Her husband Kang In-Wook looks like a perfect husband, but he is obsessed with Yoon Ma-Ri and violent towards her. Yoon Ma-Ri decides to escape from her obsessive husband. She meets Seo Jung-Won and falls in love with him.
Tags: Love in Sadness episode 1 Eng sub, ep 2, ep 3, ep 4, episode 5 English sub, ep 6, episode 7, ep 8, ep 9, episode 10, Korean Drama ep 11, ep 12, ep 13, epi 14, ep 15, episode 16. Last episode, Watch Korean drama at , myasiantv, kissasian, newasiantv, mydramalist, dramacool, ondramanices, watchasian.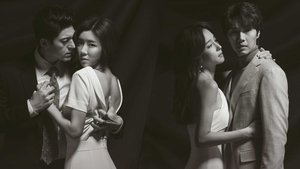 First air date
Feb. 23, 2019
Last air date
Apr. 27, 2019
Average Duration
35 minutes