Synopsis
Golden Garden is a 2019 Korean Drama Series starring Han Ji Hye and Lee Sang Woo.
Air time: Saturday 21:05
Synopsis
Eun Dong-Joo (Han Ji-Hye) attempts to get back her stolen life. When she was 6 years-old, she was abandoned at an orphanage. She did not remember anything except her name. Despite her difficult environment, she has grown into a woman with a positive and bright personality.
Cha Pil-Seung (Lee Sang-Woo) is a detective, who is good at his job. His parents died when he was young and he was then raised by his wealthy grandmother. Even though he is popular with women, he doesn't fall in love with anyone due to trauma from his parents' deaths.
Tags: Golden Garden episode 1, ep 2, ep 3, ep 4, episode 5, ep 6, episode 7, ep 8, ep 9, episode 10, Korean Drama episode 11, episode 12, ep 13, ep 14, ep 15, episode 16, Watch kdrama at AsianWiki, myasiantv, kissasiantv, newasiantv, mydramalist, dramacool, ondramanices, watchasian.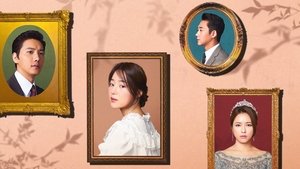 First air date
Jul. 20, 2019
Last air date
Oct. 06, 2019
Average Duration
60 minutes