Synopsis
Familiar Wife is a 2018 Korean Drama series starring Ji Sung and Han Ji-min.
Also known as: Knowing Wife / Wife that I Know / The Wife I Know
Chinese Title: 認識的妻子
Air time: Wednesday & Thursday 21:30
Synopsis
This is a story of a couple who's life change with an unexpected incident.
Cha Joo Hyuk is a banker and lives a married life with Seo Woo Jin for five years. Suddenly they finds themselves living entirely different lives after their fates magically change through an unexpected incident. Joo Hyuk makes a decision that impacts his life and those around him in unexpected ways. Suddenly, the life he had with Woo Jin and his best friend, Yoon Joong Hoo, are gone and he is leading a very different life. Will it possible for Cha Joo Hyuk to get his old life back and who will be his first love in his new life?
Tags: Familiar Wife episode 1, ep 2, ep 3, ep 4, ep 5, ep 6, episode 7, ep 8, ep 9, episode 10, Korean Drama episode 11, ep 12, ep 13, ep 14, ep 15, episode 16, Watch Korean drama at , myasiantv, kissasian, newasiantv, mydramalist, dramacool, ondramanices, watchasian.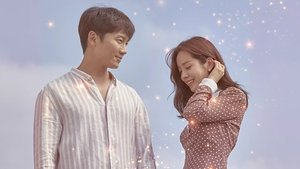 First air date
Aug. 01, 2018
Last air date
Sep. 20, 2018
Average Duration
60 minutes